Heroes of Barcadia
A pun-tastic dungeon exploration board game... that also involves drinking.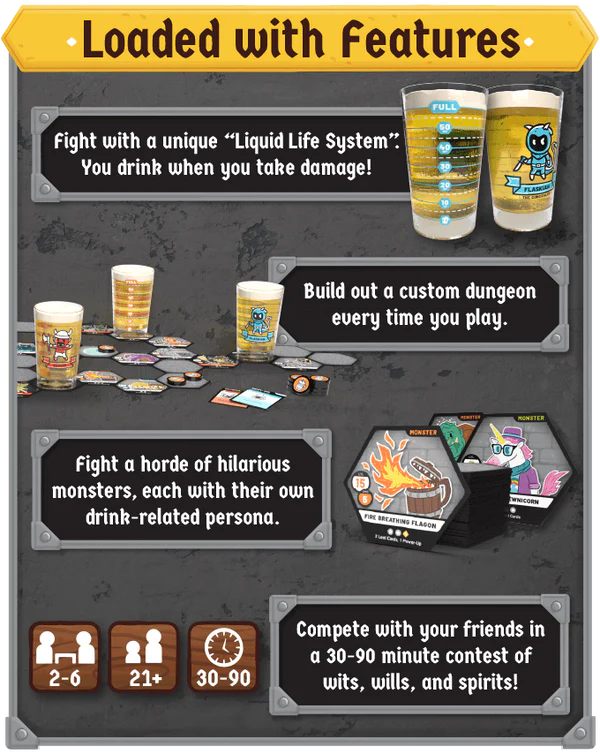 Heroes from all across Barcadia have gathered to claim glory in the realm's greatest drinking competition! Alas, on the eve of the festivities a band of monsters stole all the drinks and hoarded them somewhere in a perilous, sprawling dungeon! Do you have what it takes to outmaneuver your opponents and become the hero who reclaims the precious Drink Hoard?

What to Expect
In Heroes of Barcadia players battle monsters and bosses to collect Power-Ups with mystical abilities. Perhaps one of these powerful relics can give you a winning advantage in your race for the Drink Hoard. Use devious Loot Cards to ruin your opponent's plans, all the while making sure your Health Bar Cup doesn't empty out. Nice guys finish last in this fast-paced, ever-changing, pun-tastic party game for fantasy and beverage connoisseurs alike.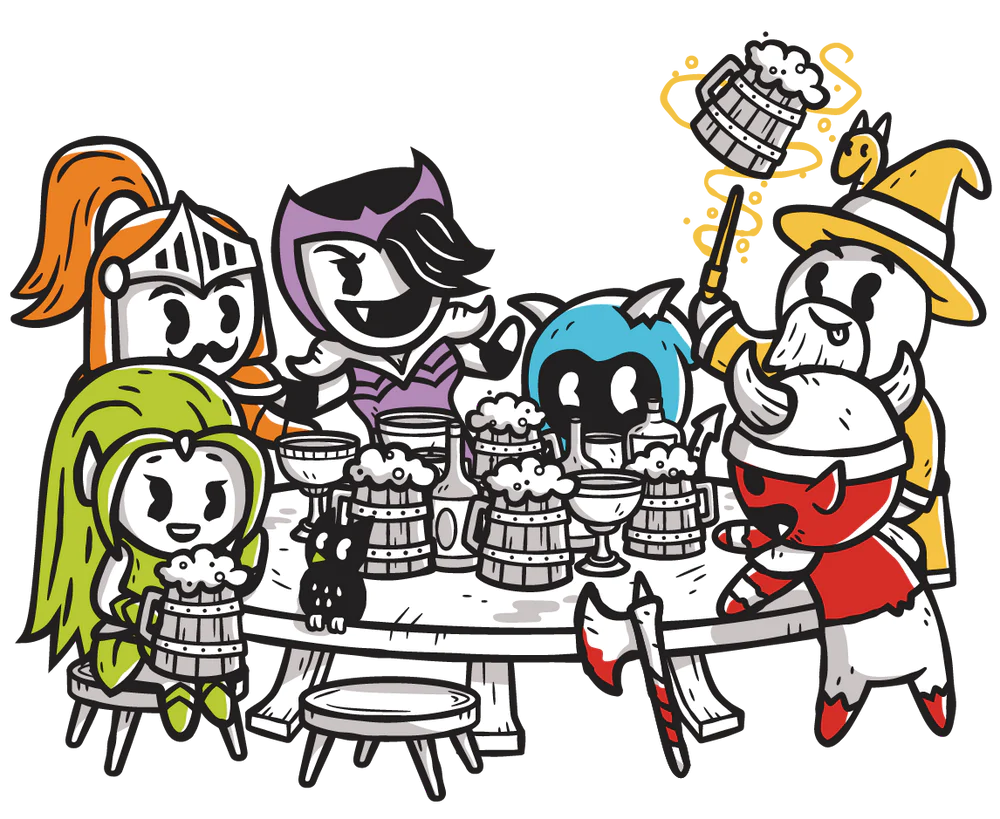 Game Components
57 Plastic Room Tiles

6 Health Bar Cups

6 Custom Enhanced d20 Dice

75 Plastic Loot Cards

25 Plastic Power Up Cards

16 Printed Enhanced Trap Tokens

6 Plastic Reference Cards

1 Rulebook